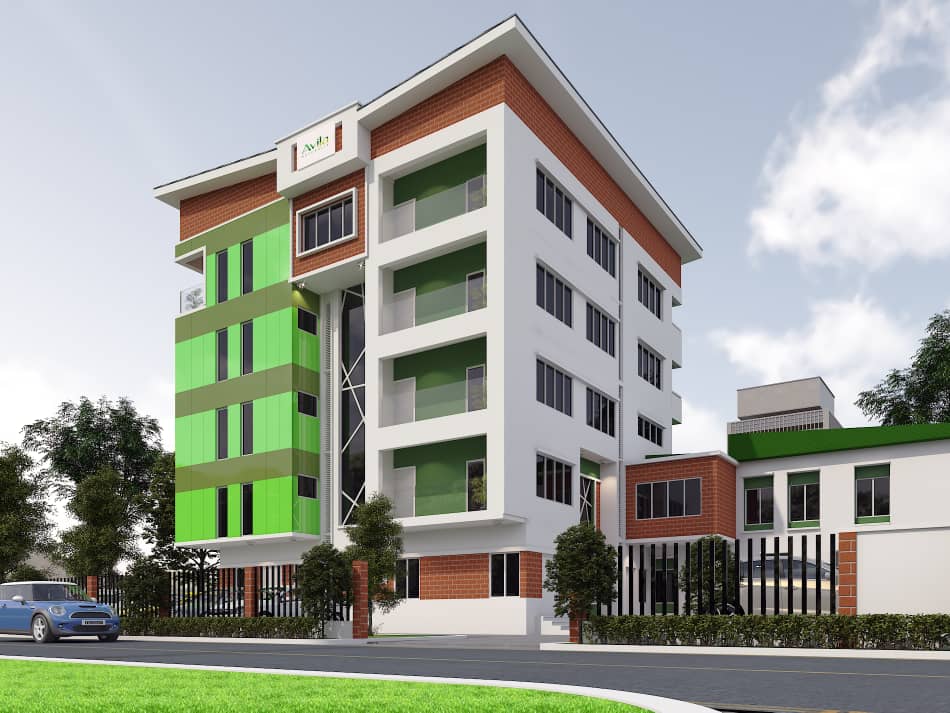 About Us
Avila Naturalle is a leading manufacturer of 100% NATURAL body care products in Africa. Since inception in 2017, the company has redefined the Nigerian body care space by promoting the health and safety of Nigerians through the encouragement of the adoption of all-natural body care solutions comprising of skincare, hair care, mouth care, foot care etc. The overall vision of the company is driven by the need to help Nigerians break free from toxic and harmful chemical-based body care products by creating a culture and an enabling environment for natural body care solutions to thrive.
At Avila, we believe that a body care company is only as good as the quality of its products. This is why we strive to ensure sustainable growth through continuous improvement in all our products in order to enrich the lives of our customers.
Creating skin and hair care products that are 100% natural would not feel right if we did not put all our passion into it. This is our secret to creating products that are not only pleasant but also powerful and effective in enhancing skin glow naturally or providing solutions to skin-related challenges.
We believe in providing the best skin care products possible. Our products are 100% natural, free of parabens, animal by-products, propylene glycol, sodium lauryl sulfates, mineral oils, colorant, petroleum and chemicals.
Divisions
Avila Naturalle recently birthed the Avilan Naturalle Foods and Supplements, a sister company that is dedicated to providing the highest quality 100% natural, healthy and nutritious food products to Nigerians and Africans at large. The company is committed to enriching lives through natural, healthy, safe and affordable foods products that are necessary for a better quality of life.
Research & Development
Our Research and Development team are well-equipped and constantly focused on the future. This allows us to stay ahead of trends, latest development and competition. We have premium quality products that care for the hair, face, body, mouth, feet and intimate areas. There is no exception to who can use our products. We have made it possible to meet the needs of everyone irrespective of gender, age, race or religion.
This is why we remain the future of body care in Africa!
Our Reach
Currently, Avila has over two thousand distributors of different cadre across Nigeria and other countries like Ghana, Egypt, Ivory Coast, Republic of Benin, Equatorial guinea and Zambia as well as Bahrain, the United Kingdom and the United States of America. The company hopes to expand its distribution channels to more countries like the United Arab Emirates, Singapore, Sweden and across the continents of the world.
"Teamwork is the ability to work together towards a common vision. The ability to direct individual accomplishments towards organizational objectives. It is the fuel that allows common people to attain uncommon people to attain uncommon results". Andrew Carnegie
Avila naturalle is a God-given vision, and we hold strongly to this vision with all passion and resilience. We always acknowledge the grace of god upon the company and therefore built a culture around our faith in the wonder-working power of god. Every day, we put the company's operations, strategies, and activities in god's hands through daily devotions, monthly thanksgiving, and prayers. This has been an integral part of the company's cultural practices; little wonder our exponential success and expansion in just few years of establishment.
At Avila Naturalle, we understand that a team is as strong as it weakest link. Therefore, we have created a work environment that promotes teamwork and collaboration.
We are a team of highly motivated, passionate and independent individuals who work together towards bringing the vision of the company to reality through effective communication, collaboration and engagement. We build on each other's individuality, uniqueness and strength for the success of the team and the greater good of all.
HEALTHY LIFESTYLE - In line with the vision of the company, we ensure that living a healthy and better life starts with us. Staff are encouraged to lead a healthy lifestyle by eating healthy, drinking plenty of water, exercising regularly, resting well, cutting-off unhealthy lifestyle. PERIODIC DANCE AEROBICS- As part of supporting work-life balance, the company will also be organizing periodic dance-aerobics sessions for staff and stakeholders at close proximity as part of our effort to promote general wellbeing.
As a company that is committed to its vision of enrich lives and inspire a healthier and happier world, we strongly believe that HAPPINESS is a key element to living a fulfilled live and therefore, for us to inspire happiness in others, it must start from within. Therefore, we have created a work culture that promotes Happiness in the workplace, make our Staff Happy with their job, make our stakeholders happy, so that they can in turn exhume happiness to the outside world. In Avila Naturalle, we do not only work hard, but we also play hard and share happiness. After all, life's better when we're happy, healthy, and successful.
At Avila Naturalle, we believe that learning is a continuous process and should never stop. as Peter Drucker rightly said, "we now accept the fact that learning is a lifelong process of keeping abreast of change. and the most pressing task is to teach people how to learn." we at Avila Naturalle continuously expose ourselves to different opportunities that develop our staff's capacities and help them harness their potentials.
The Avila mandate is a divine one, which points us to the vision to enrich lives and inspire a healthier and happier world. We, therefore, believe in God and trust in His divine direction in every aspect of the business operations. Our Faith in God is what drives us to constantly break new grounds, knowing that there is no limit to what we can achieve as a brand.
All our products are manufactured under very stringent rules and with the highest
standard procedures and processes that conform to global best practices to deliver the
best quality to our customers.
We are passionate about what we stand for and that is - "being purely natural." We are
passionate about excellence in our products and service delivery. Our commitment to
adding value to the lives of Nigerians is un
We have made it our guiding principle never to adulterate our products with harmful or
toxic substances to enhance turnover rates. We go extra mile to keep our words
We don't rest on our oars. We strive to create or seek new ways to add value to our
customers, and when we do, we don't stop there. We think of how to make it better, for
the good of all. 
We constantly ensure we give our very best and strive for excellence in all our operational and administrative activities. We go the extra mile to give more values where others stop. We ensure the transparency and integrity of our processes and structure.
We understand the peculiarities of customers' demands and are committed to providing
the right support and satisfaction to all our customers, all through their journey and
experience with us